Youth in Making a Difference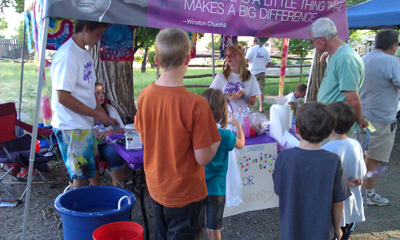 Did you know that the average annual income for a person in India is only $200? This type of extreme poverty affects their health, education, and all other aspects of their life. Our goal is to is to improve the education, nutrition, and standard of living of the children in Southern India. We accomplish this by doing service projects, teaching English and proper nutrition, performing basic medical and dental exams, and bringing teaching aids and school supplies to children in schools and orphanages. By doing so, we will begin the process of helping them bring themselves out of poverty and we hope to lead them to a brighter future.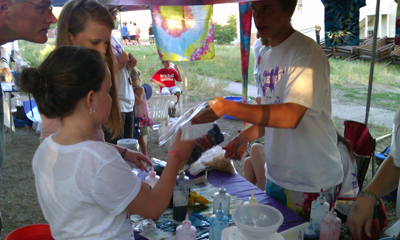 On July 16th, we will be hosting an event called One Day to benefit the children we will serve. At this event we will have booths with a variety of activities. We are also doing a tie-dying booth, proceeds can go to the children in India. We are planning on dying 300 shirts.
Even outcome: The event went really well! A lot of people came to our tie-dye booth. We tie-dyed t-shirts, bandanas, scarves, headbands, and onesies. We were very busy for most of the time. It was so fun to help everyone dye their shirts and do humanitarian work at the same time.