Bolivia 2009
In September I and my son David were able to make a visit to the projects we fund in Bolivia. I'd like to tell you traveling to Bolivia is great fun, but it just isn't!
One of the challenges is the altitude changes - and I mean that in the plural. We landed in El Alto at 13,400 ft, went down to la Paz at 12,000, drove over an Andes pass at 16,000, and arrived in Corioco at 5,000 ft. And that was just day one. It's really hard to adjust to that.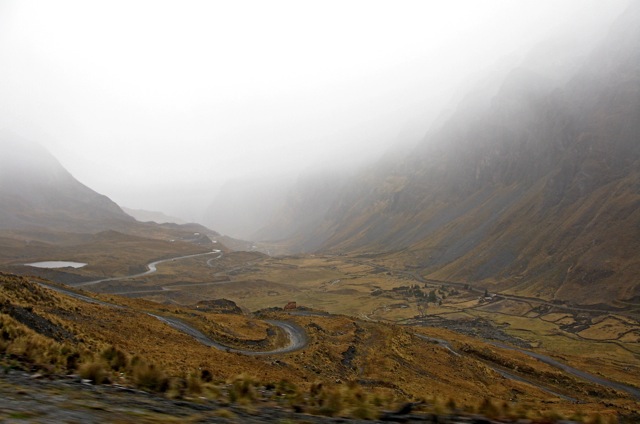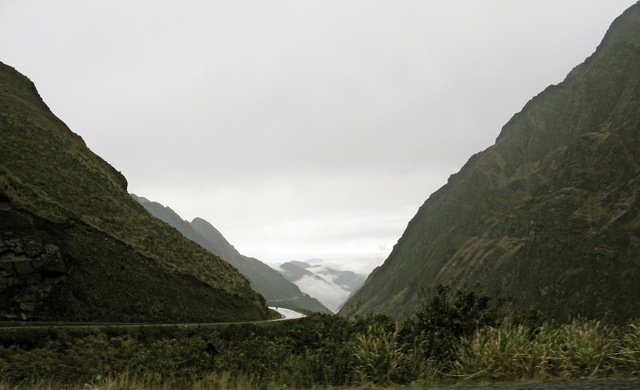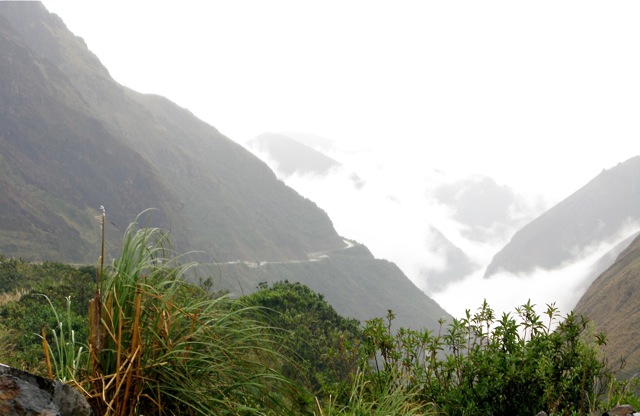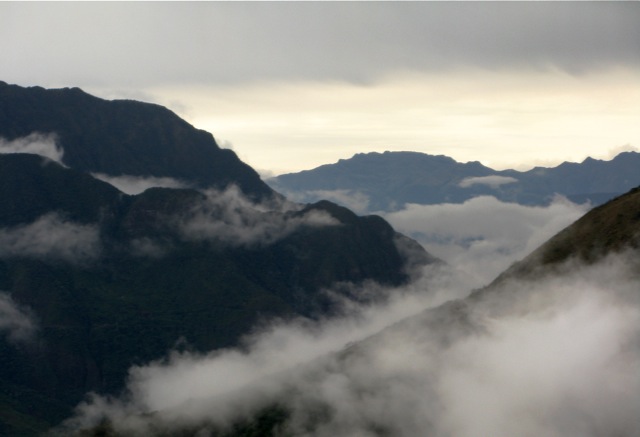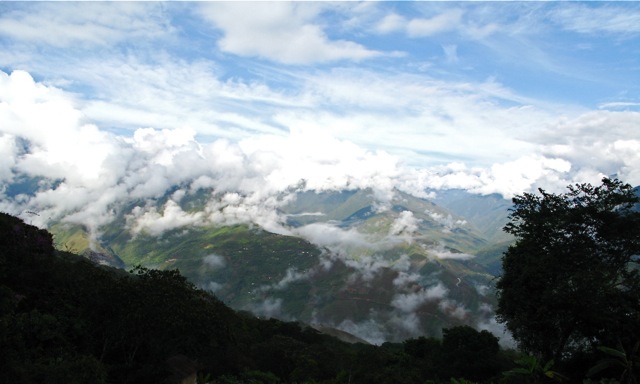 The other thing is that it's very uncomfortable - very small cars that big guys don't fit in, cheap plastic chairs that kill your back and beds that have seen better days.
It's not a vacation!
Well OK, the scenery was among the most magnificent ever so there is that.
We went to Corioco because the medical group was working there at the small hospital. It is a beautiful semi-tropical town in the mountains.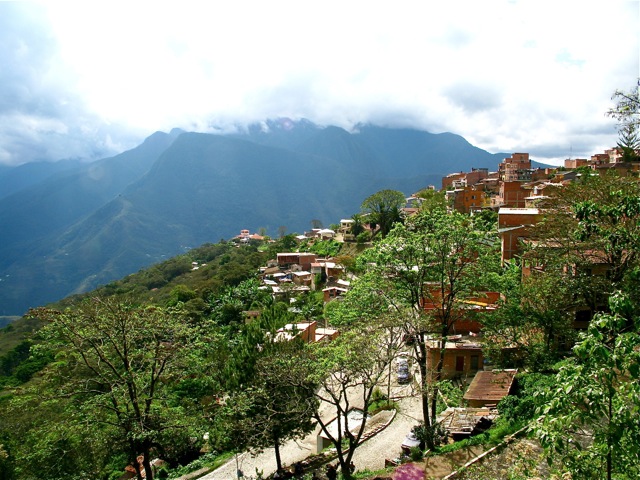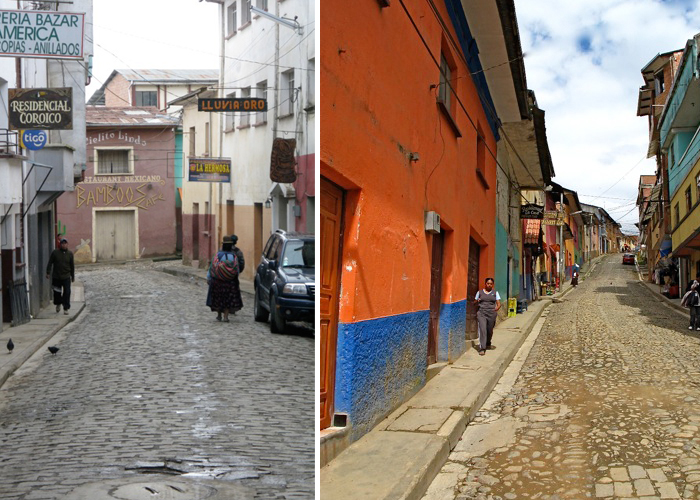 The road in used to be called "The Road of Death" due to it having the highest number of fatalities of any road in the world. Actually, there is a new paved section to the road which is quite reasonable and eliminates the death thing.
I only stayed a day or two and then back over the pass to La Paz and a flight down to Cochabamba where our projects are located.
Children's Vision Project
We spent a lot of time discussing the progress and plans for the project. We will screen about 14,000 children, send about 2000 to the ophthalmologist for a full exam and provide eyeglasses for about 1200. We began discussing organizing re-examining the children with glasses after say, two years since children's prescriptions change and new glasses are needed.
We tagged along to a rural school where we were doing screenings. The school was newish but had no water supply! There were toilets, but no water.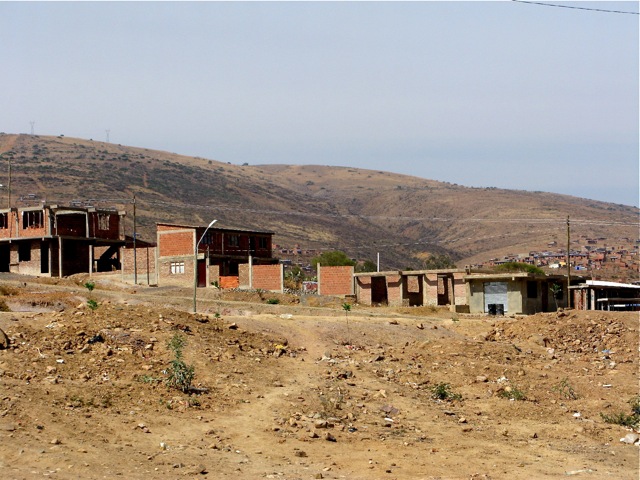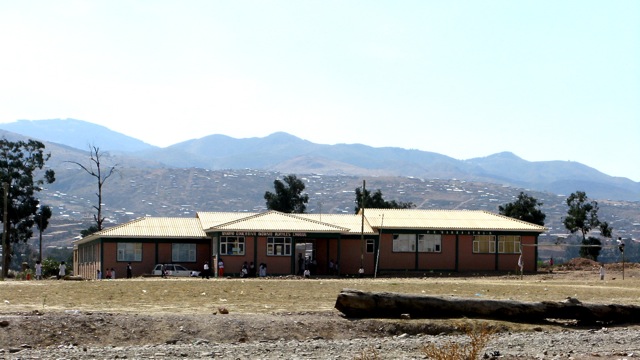 We wanted to observe how the screening was being done. The kids were adorable.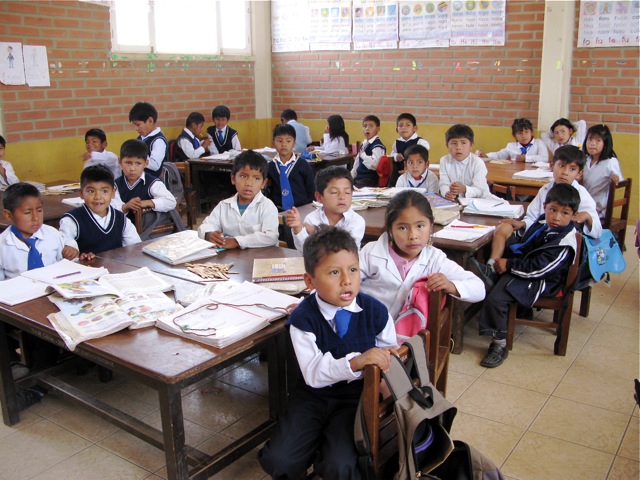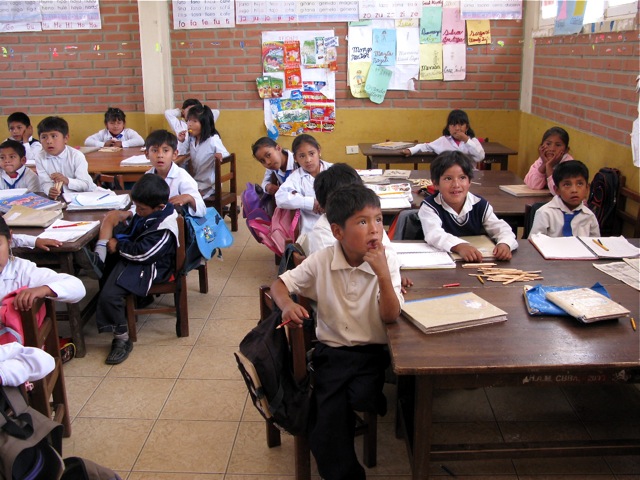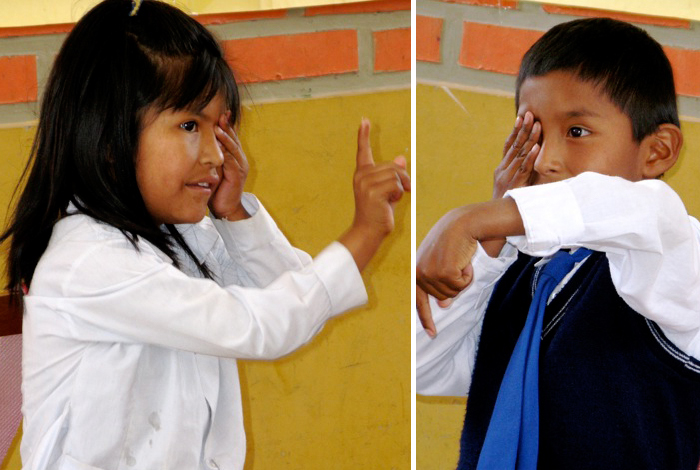 That afternoon we went to a community center to distribute glasses to children that had been examined previously. Most of the children and parents seemed thrilled with their new glasses.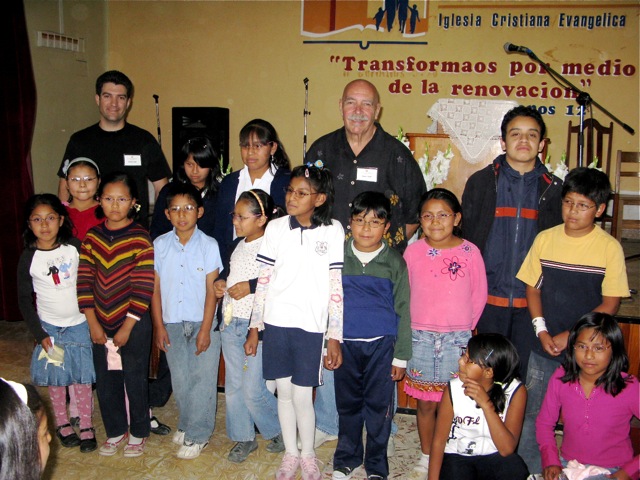 Children's Heart Repair
I could have watched an open heart surgery in progress but honestly, I'm not into it. We discussed the screening criteria for selecting the children. Sadly, there are more children in need of open heart surgery than can be provided for. Some are left waiting.
Later that day, I met some the children and their parents for whom we had provided the surgery. There's not much more real than the gratitude of a parent whose child's life has been saved. It was pretty emotional.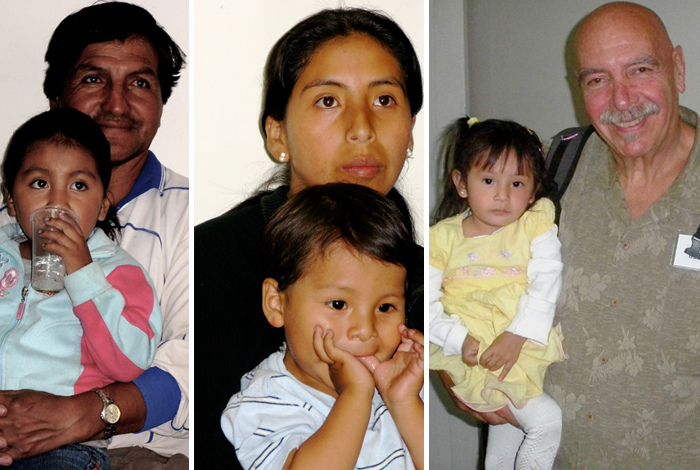 Sewing Co-ops
Next day we visited the sewing co-ops we provide work for who sew the little Bolivian dresses we sell. They have had to move to the 3rd floor of an unfinished building in an area that is not even part of the city yet. No water, no sewer - very rough. Getting to third floor via an unfinished stairwell was already an adventure. They work under extremely difficult circumstances. To see our little dresses being made there was very strange. I brought them another little girl's dress to make for us. They can really use the work.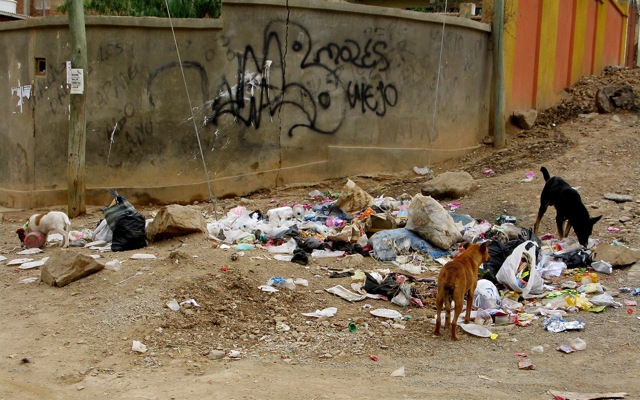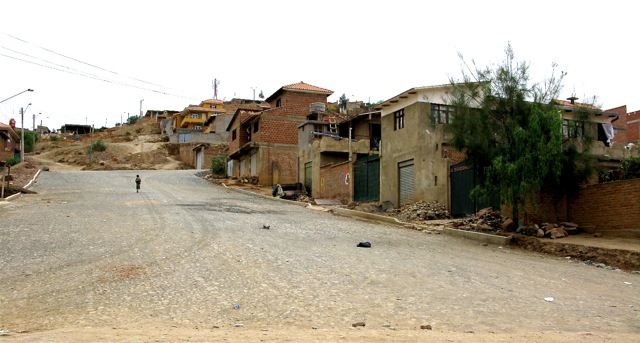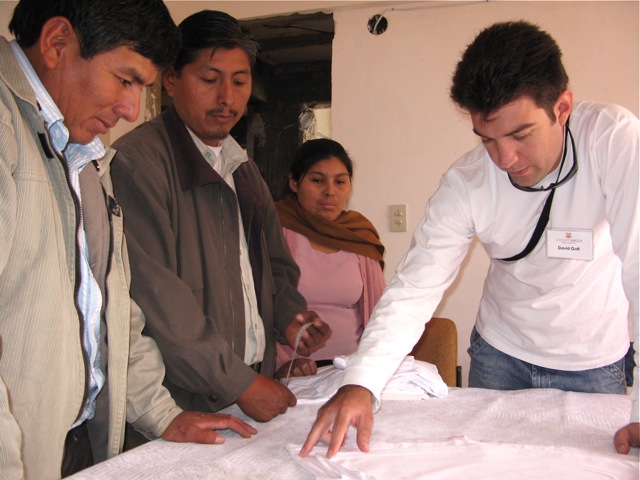 Weaving Co-Op
These ladies are also in a similar workplace situation - very tough. Of course they are thrilled to be weaving the Alpaca shawls for Dharma. We tried to come up with something else for them to make for us and will probably try smaller scarves.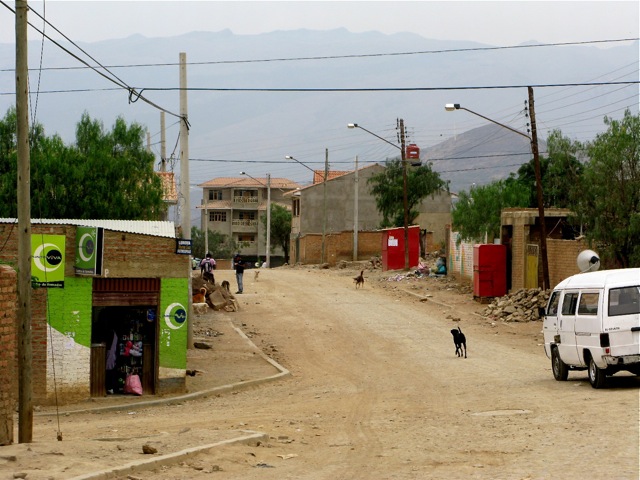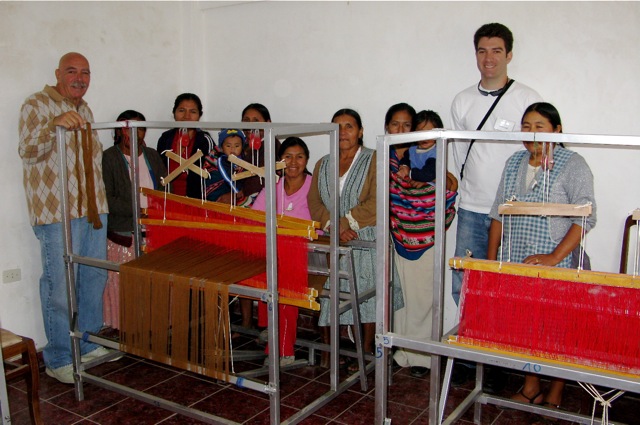 Next day we were back on a plane for the long flights back to soft chairs and big cars.
What did I learn? I learned that here in the USA I have this idea of what is rich on one hand and what is poor on the other. My understanding of "poor" got stretched way, way out.