Uriel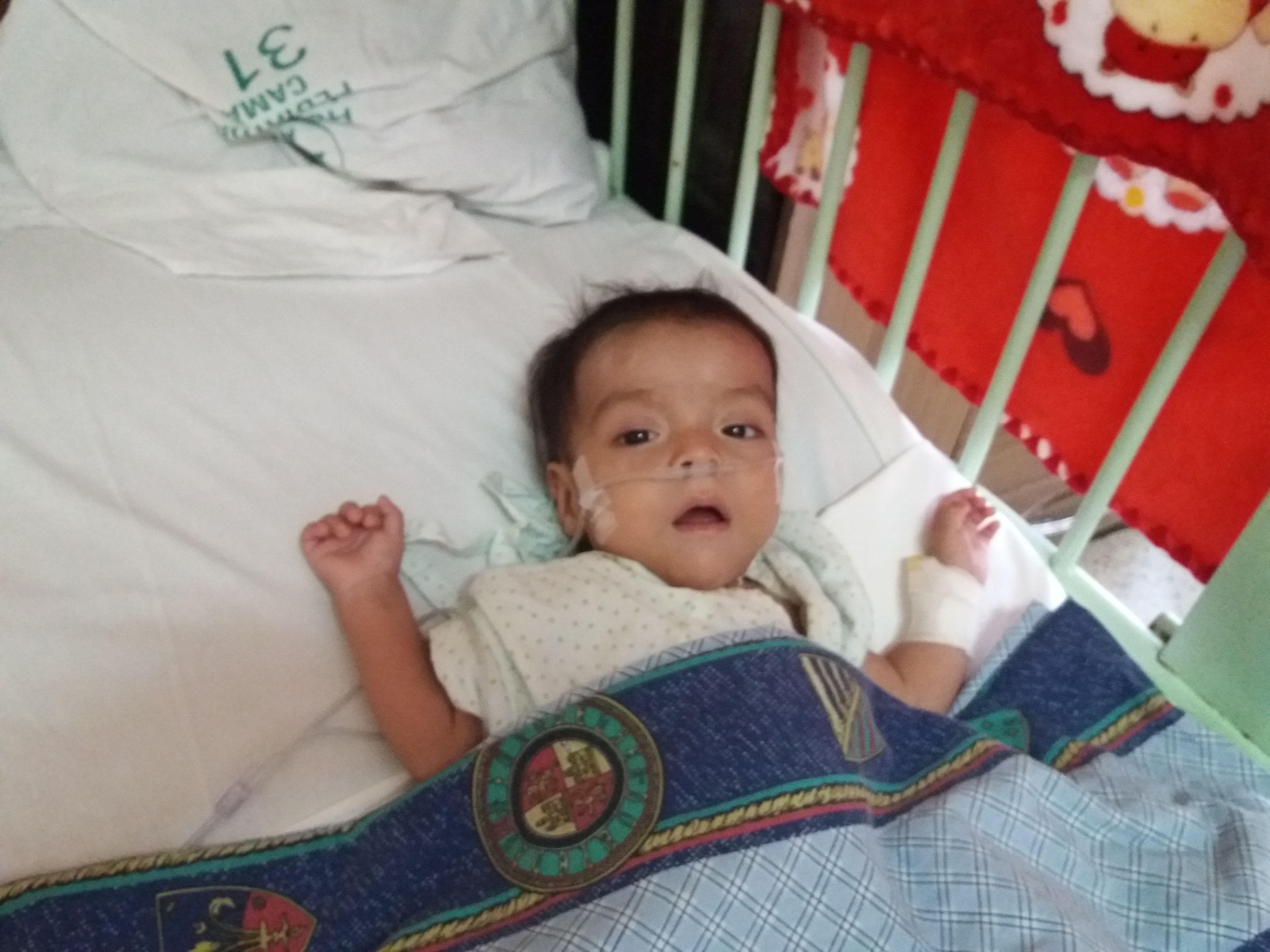 Uriel was born in January of 2019. As a newborn, he was hospitalized frequently due to heart problems. When he was just one month old, his mother Leidy noticed he would turn blue when she was giving him milk. She took Uriel to the Japanese Hospital in Santa Cruz, where she was referred to cardiologist Dr. Paula Nomura. Dr. Nomura could see that Uriel had serious structural heart anomalies that needed to be addressed through surgery.
Leidy and her husband, Sergio, didn't know how they could cover the cost of the specialized heart surgery for their son. Sergio works as a bus driver to provide for his wife and three children. Leidy hasn't been able to work since Uriel was born as he required her full-time care. Dr. Nomura told Leidy and Sergio to speak with Puente de Solidaridad for assistance. Fortunately, Uriel was included among the children who would receive surgery during the weeklong heart surgery campaign at the Incor Hospital in September of 2019.
Through the financial support of Dharma Social Projects and the surgical expertise of both Bolivian and U.S. surgeons, Uriel underwent surgery on September 4th. Dr. Douglas and Dr. Barrientos performed a bi-directional Glenn procedure to correct the defect in Uriel's heart. He was released from the hospital 3 days later.