Sharlene Melgar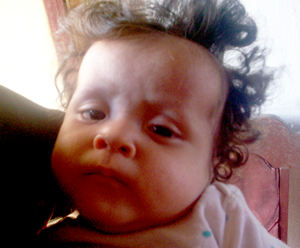 Seven-month old Sharlene is the newest addition to the family of Denitza and Alexander of Santa Cruz, Bolivia. Alexander's $70/week income as a bricklayer is stretched to sustain a household of eight, that includes three other daughters, a niece, and his widowed mother-in-law.
Sharlene spent most of her first months in the Hospital de Niños - she turned blue and gasped for air especially when trying to nurse, and failed to gain much weight. She was diagnosed with patent ductus arteriosus or PDA, a condition treatable at the new pediatric heart facilities at the Santa Cruz public children's hospital. PDA repair surgery can be performed on a beating heart, rather than requiring that the heart be hooked up to a heart-lung bypass machine to take over functions during surgery. That makes it a "simpler" procedure compared to those needed for other congenital heart defects.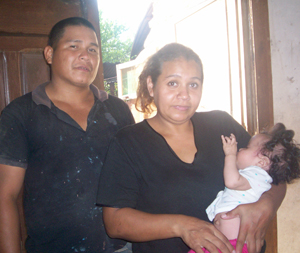 Nevertheless, Alexander, overwhelmed by the situation, was reluctant to accept that his littlest girl needed surgery. With the support of the hospital staff and Solidarity Bridge social workers, he eventually agreed it was in her best interest.
As Sharlene's mom Denitza explained to the social worker:
We are scared about what can happen during surgery. But we are placing it all in God's hands. And we are very grateful for the help you are providing for us.
Sharlene's surgery was a success, and she is now back home with her family.