Sadith Gallardo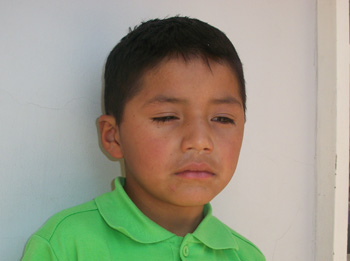 Lucia, 22, is a single mother of two. The small family's isolated rural home consists of one earth-walled room with a dirt floor, and a dry latrine for a bathroom. Lucia grows the corn, potatoes and beans that are the basis of the family's diet. The father of her two-year-old daughter, Viviana, drops off clothing and some food, but the whereabouts are unknown of the father of six-year-old Sadith.
Sadith stopped going to school when he could no longer keep up with his classmates due to increasing complications from a congenital heart defect. The family is very poor, but is currently being accompanied and assisted by a women's religious order. The Sisters paid for an extensive evaluation in the Belga Hospital to confirm the extent of Sadith's malformations and to map out a treatment plan, which includes open heart surgery with a heart-lung machine to allow surgeons to close a persistent large hole between his heart ventricles.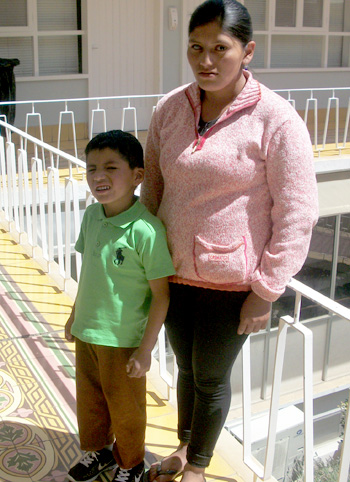 Sadith's surgery was performed on August 31, 2015. When he is fully recovered, the Sisters will also help Lucia address her son's other major health problem, which has impaired his vision in his right eye. Sadith most likely inherited his eye problem from his mother, who is also blind in her right eye.
Solidarity Bridge is grateful to the Sisters who shepherded Lucia and Sadith to us, and to our loyal donors Isaac and Renee Goff and all the others who have contributed to make his surgery possible.