Pedro Quino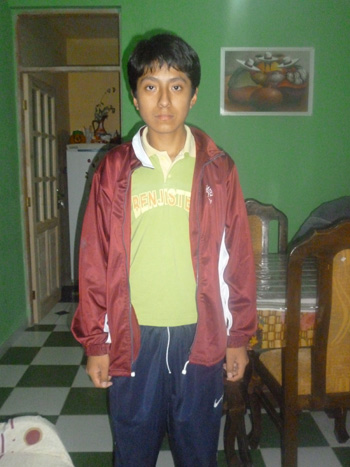 Pedro Quino was born in 1998, and at just two months of age underwent his first surgery to address a severely obstructed pulmonary valve. The surgery was successful at giving Pedro the opportunity to live a relatively normal childhood, throughout which doctors closely monitored his condition. However, by 2009, shortly after he turned eleven, his regularly scheduled echocardiogram test confirmed a significant level of residual pulmonary insufficiency. This time, Pedro would need full prosthetic replacement of the pulmonary valve.
Upon hearing the news, Pedro's mother, Elizabeth, desperately began to save up for the surgery, stashing away whatever she could from her salary as a social worker in charge of children's programs at a local parish. Pedro's father had abandoned the family when he was young, but Elizabeth and Pedro now live with Elizabeth's new partner, Julio, and his young daughter. Combining Elizabeth's and Julio's incomes, the family lives on about $400 dollars a month, allowing them a frugal but relatively comfortable life. But the costs of Pedro's medical visits and the medications prescribed to attempt to manage his worsening condition were a significant financial burden. Financing the cost of valve replacement surgery, available only through the best private hospitals, was beyond their possibilities.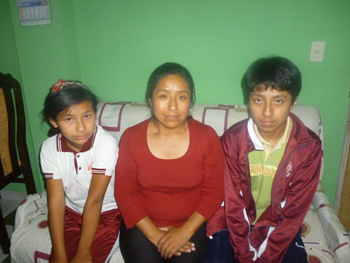 By 2012, Pedro's condition was urgent, and time had run out for Elizabeth to save enough to pay for the surgery. Pedro was beginning to make ambitious plans for his future, but was unable to walk long distances or run. In their search for help, the family discovered that while there are several foundations and other organizations that offer different types of medical services for the poor, the surgery Pedro needed was so specialized that no organization was willing to take it on. Finally, they were referred to Fundación Puente de Solidaridad, the local office of Solidarity Bridge, which has one of the few programs in the country providing open heart surgeries.
Pedro received his valve replacement surgery on June 5, 2013 at the Belga Clinic in Cochabamba. This surgery was made possible through the financial support of Dharma Trading Co. Pedro spent a full week in recovery in the hospital before his discharge. Pedro's particular surgery is quite rare, but Solidarity Bridge is blessed to partner with one of Bolivia's top heart surgeons, Dr. Carlos Brockmann, whose skills provide a new chance at life for this young man, who is now free to pursue his dreams.