Jhoselin Nina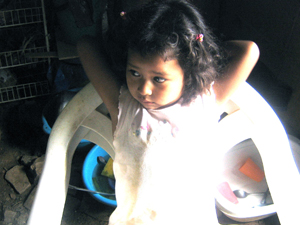 This child is 4 years old now and was 3 years and 7 months old when operated. Her father, Jhonatan (30 years old) works as a taxi driver for someone who owns the car. He makes about $175 a month. Her mother, Zulema, takes care of their five children. They live in two rooms in a house with dirt floors on a hill on the outskirts of Cochambamba, Bolivia. Their dwelling is made up of a bedroom and another room that is a combination kitchen and living area. They share a bathroom with others living in the house.
They had known that Jhoselin had problems even from birth,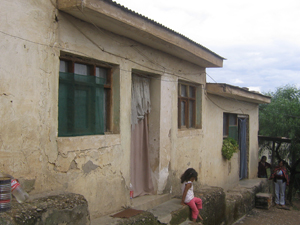 but they started getting worse, with her having difficulty breathing and pain in her chest. Jhoselin was successfully operated by Dr. Carlos Brockmann and his team at the Clinca Belga, a private hospital. This hospital is considered among the two best hospitals for operating children in all of Bolivia. She was operated mid-year of 2010. This surgery was made possible through the financial support of Dharma Trading Co. She has recovered and is doing well.