Mildreth Guzman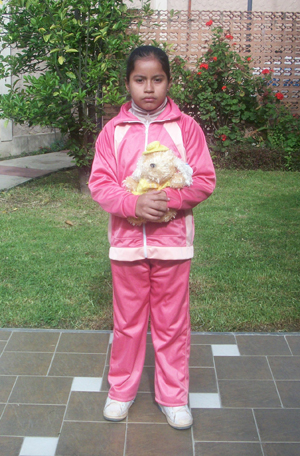 The Guzman family lives in the remote town of Riberalta, population 78,000, located in the Amazon Basin in the northern tip of Bolivia. Rene Guzman, a truck driver for a logging company, supports his wife and three children on under US$300 per month.
Mildreth, now 10, was born with a congenital heart defect. Fortunately they were able to secure financial assistance to cover part of the surgery that saved the baby's life. The family only recently finished paying off the loan they took out to cover the rest of the cost of that first procedure. In early 2012, her parents were told that Mildreth needed a second operation, as is often necessary over the course of childhood in the case of malformations such as hers. The mother, Mabel, traveled with Mildreth and her four-year-old sister halfway across Bolivia to the city of Cochabamba to find a way to get her daughter the surgery. Mabel and the two girls were forced to stay in Cochabamba because they could not afford to travel back and forth and the trip was too hard on Mildreth. This separation was especially hard on the family as a whole.
Fortunately her parents had taken very good care of Mildreth, and she was healthy and strong enough to undergo the very delicate operation. And while searching for help, fortunately Mabel was referred to the offices of Fundación PuenteSol (Solidarity Bridge in Bolivia), where she shared the following with our social worker: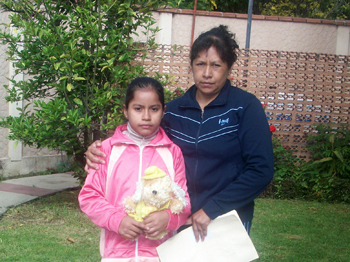 "We as parents have to do the impossible so that our little girl gets better…. We suffered a lot with the previous surgery … now the situation is even more difficult because my husband's wage is only enough for food and some basic expenses, we can't save even a penny. I only ask God not to abandon us and that once again we may find the help we need so that Mildreth can be operated again."
Surgical correction of Mildreth's venous return anomaly was successfully performed on March 12, 2012 at Clínica Belga. This surgery was made possible through the financial support of Dharma Trading Co. The family is now happily reunited in their home in Riberalta.