Milagros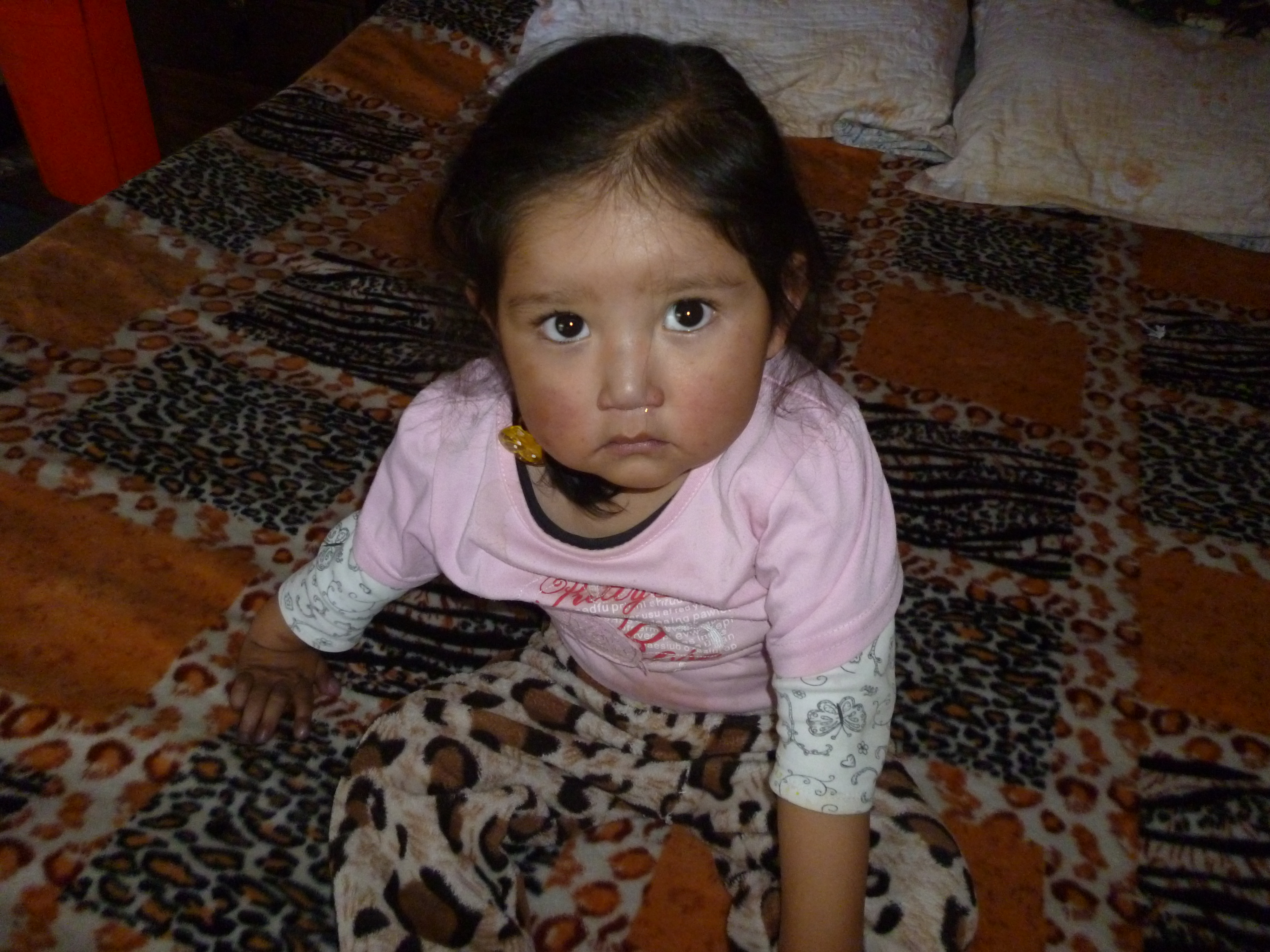 Three-year-old Milagros lives with her mother and three siblings in the hills overlooking the city of Cochabamba, Bolivia. Her mother, Pilar, earns less than $200 per month cleaning houses. The family of five shares one bedroom in their aunt's home. They have been distressed by the growing severity of Milagros's heart problems. The toddler has a lot of discomfort, becomes tired easily, has shortness of breath, fevers, and constant colds. Her weight and height are under average for her age and her lips and fingernails often turn blue with lack of oxygen.
In an interview with Puente de Solidaridad, Pilar said, "I am a single mother. The father of my children has stopped helping us financially. We have had many problems. Now my sister is helping me. We live in her house to help with some expenses for Milagros. I am going through very difficult times, but I want do something for my daughter. I hope you can help so that my child can have the operation she needs."
A diagnostic catheter revealed Milagros's heart condition was severe with deformed pulmonary and tricuspid valves and ostium secundum atrial septal defect. On October 8, 2019, Dr. Carlos Brockmann surgically repaired the pulmonary and tricuspid valves and closed the atrial septal defect in Milagros's heart. This surgery was made possible through the support of Milagros's family and community, the expert care of Dr. Brockmann and the medical team at the ProSalud hospital, and financial support from donors Isaac and Rene Goff.
Milagros returned home four days after surgery. We hope Milagros's health continues to improve and that Milagros's mother and siblings are encouraged by the outpouring of support from their community and loved ones.