Matias Arauz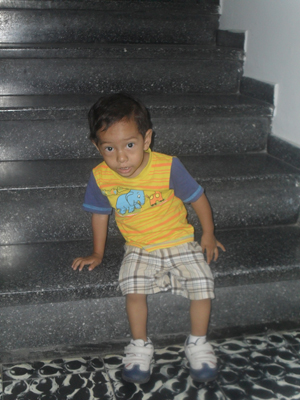 Matias Arauz was born on April 25, 2010 in the town of Warnes, population 50,000, located 30 kilometers north of Santa Cruz. His mother, Adriana, only 17 years old, and his father Daniel, employed as a delivery man for the Pil dairy products processing plant, were quickly overwhelmed by the health crises that Matias began to experience soon after birth. The baby couldn't nurse without choking on the milk and his lips and skin began to turn blue. He spent over a month in the neonatal unit of Hospital Japonés while doctors worked to stabilize him. They eventually discovered that Matias suffered from an interventricular septal defect, which would require highly complex open heart surgery and the application of a GORE-TEX cardiovascular patch to repair.
The young family already relied heavily on support from the baby's grandparents, who provided a place to live and helped with Matias' round-the-clock care. Daniel's monthly income of 1,200 Bolivianos, roughly $180 dollars, was barely enough to cover food, diapers and transportation, leaving the cost of open heart surgery far beyond reach. Adriana described their situation: "Day and night I watch my son. I suffer in silence … knowing that he is sick and that his life depends on God and his surgery. I feel desperate, because as a mother my hands and feet are tied, because we don't have money with which to say 'here it is, operate now, save my son.'"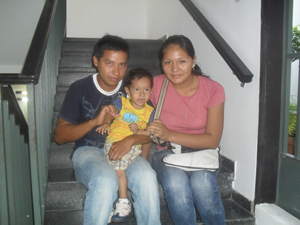 Two days before his second birthday, Matias received the life-saving surgery, performed with great success by Dr. Arturo Barrientos at the Incor Clinic in Santa Cruz. This surgery was made possible through the financial support of Dharma Trading Co.