Madison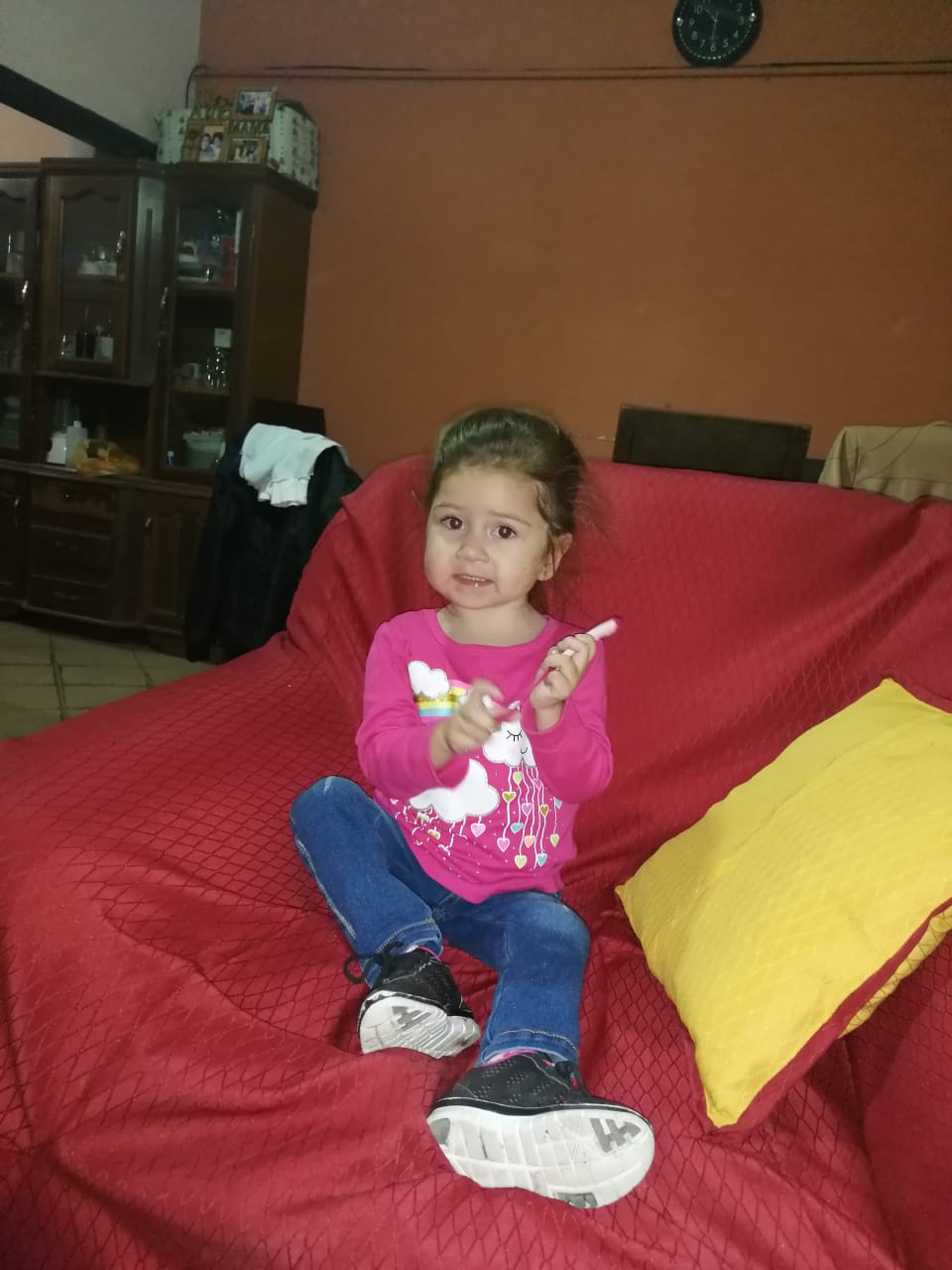 Juan Carlos and Guisela had been living together for about a year when they learned they were going to have a baby, but they were very young and dependent upon their families for economic support. When Madison was born, the family was living with Guisela's mother. The couple went to school and Juan Carlos worked part time as a taxi driver to bring in some money. However, from the moment Madison was born, she had many heart problems.
In 2017, when Madison was just weeks old, she received a pacemaker implant from Puente de Solidaridad to address her complete congenital atrioventricular block. The surgery was a success and Madison appeared to be stable.
In early 2019, however, Madison became very weak again. Juan Carlos and Guisela took her to cardiologists who diagnosed her with Atrial Septal Defect. The couple returned to Puente de Solidaridad for help. Madison was fortunate to be included among the patients served during a weeklong Pediatric Heart Surgery Mission in September. This mission program was possible through a partnership between the Incor Hospital, the Texas Children's Hospital, Puente de Solidaridad, and with financial support from the Goff Gift Fund.
On September 2, 2019, Dr. Arturo Barrientos and Dr. William Douglas worked together to close the hole in Madison's heart and implant a new epicardial pacemaker device.
In a statement, Guisela shared, "We are very grateful that you take our situation into consideration. We want our daughter be well and lead a full life without health problems."