Luis Felipe Morales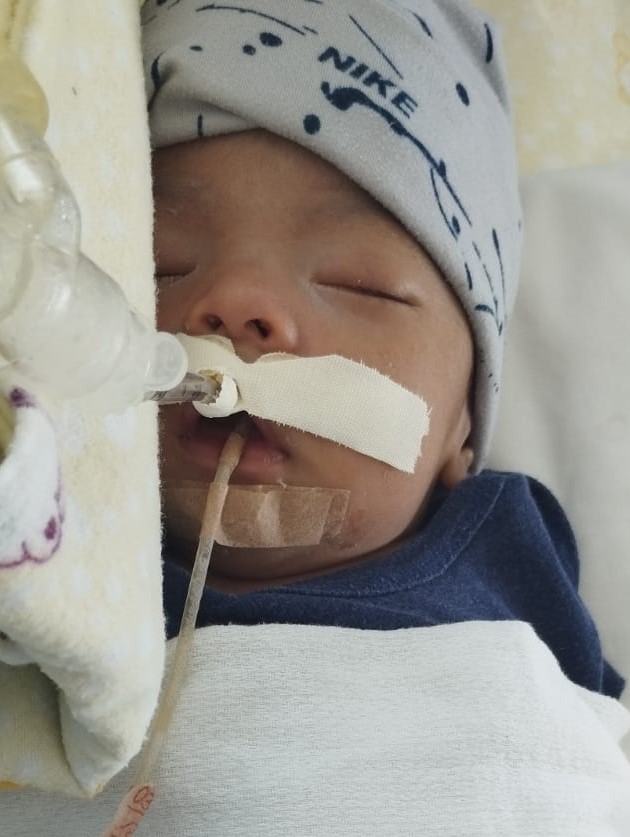 Luis Felipe Morales came to our attention in November 2011 at the age of 1 year and 3 months, the youngest of three brothers. In his short life, Luis Felipe had suffered from bronchopneumonia, excessive sweating, and a persistent cough. His parents were especially alarmed when he turned blue when he cried. His father, Juan Felipe, supports the family as an independent locksmith with a very elemental shop located in the front yard of the family home. The family living space consists of one provisional wooden room with a dirt floor, and an open space used as a kitchen and eating area.
Luis Felipe's parents sought assistance through several organizations before securing the support they needed to properly diagnose his particularly complex congenital malformation.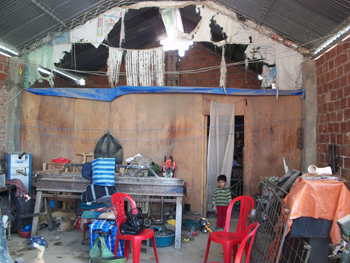 Juan Felipe and his wife, Alicia, relate their story as follows: "Little Luis is our third son. At first we didn't think it was such a serious problem, until they did the studies in the Belga and the doctor explained to us that it was necessary to operate. Since that moment we have been looking for help … we are asking you to help us be able to operate our son. We know that God will not abandon us and we have the certainty that our son is going to be operated."
They also invested significant efforts to put together their own contribution to the costs of the surgery, which was successfully performed in the Clínica Belga in February 2012. This surgery was made possible through the financial support of Dharma Trading Co.