Jose Carlos Rivera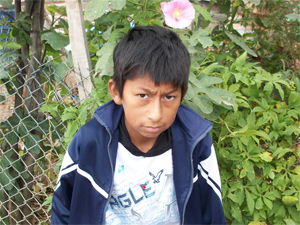 Jose Carlos is the third of four children of Macaria and Agripino, who live in an informal settlement high up on the slopes of the Santa Barbara hill outside Cochabamba, Bolivia. By the time Jose Carlos was 14, his seventh-grade classmates all eclipsed him in size, and he could not keep up with their games. He was always tired, and had to sit out gym class. Even the walk from the nearest bus stop up the hill to his home was getting more and more difficult to complete. The family considered moving, but Agripino's income of roughly $300 dollars from loading trucks at the meat packing plan was not enough to afford rent in town while keeping all four kids in school, including his oldest daughter enrolled in the University.
When they realized his condition was worsening, Macaria and Agripino scraped together the money to take Jose Carlos for evaluation by Dr. María Luisa Avendaño, who happens to be one of the primary cardiology partners of Solidarity Bridge and its local partner organization in Cochabamba, Puente de Solidaridad (PuenteSol). Dr. Avendaño diagnosed an atrial septal defect, specifically a 14 mm opening, with moderate to severe pulmonary hypertension. Jose Carlos urgently needed surgery to close the hole in his heart.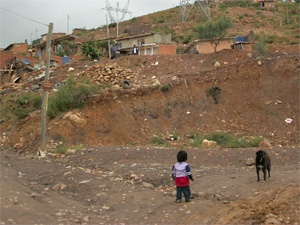 Macaria explained the family's situation to the PuenteSol social worker:
Ever since he was born, my son has been sickly. In the beginning we didn't know what it was ... We didn't have the money to take him to a specialist, so they saw us at the Viedma children's hospital, and we have just gotten by all these years. Now Dr. Avendaño has told us about the [PuenteSol] Foundation, so we have come to ask for help so that my son can have his surgery and get better. Please help us. You can come and see how we live so that you understand we are poor. God will bless you.
On December 4, 2012, Jose Carlos received his surgery at the Viedma hospital. He was discharged a few days later in satisfactory condition. This surgery was made possible through the financial support of Dharma Trading Co. While he is unlikely to catch up in size to his peers, his family is hopeful he will now be able to continue his education and perhaps some day attend the local University, with the goal of a better life than that afforded by the day-to-day subsistence economy of his parents.