Benjamin Guzman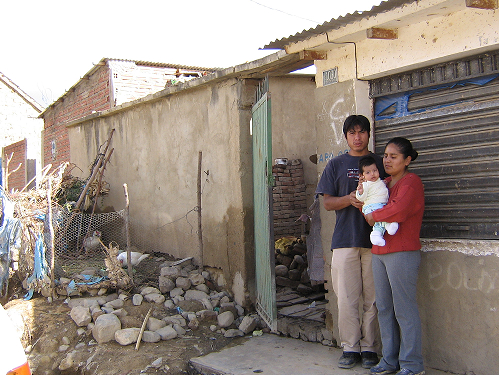 Jazmin is a 2 month old girl. She has a congenital heart defect that has brought her parents to seek help. Her father, Ronald Gandarillas is 21 and her mother, Rebecca is 23.
Ronald is just getting started as a taxi driver for a vehicle that he does not own. They live in a rented room and pay 50 B's a month. It is a very poor dwelling. The bathroom is simply a hole and the kitchen is a small corner in the patio off of the room.
Rebecca says: "We have been everywhere seeking help. We are just getting started as a couple and we have very few savings. We so much want our daughter to be well in order for us to be able to work and get ahead."