Heidy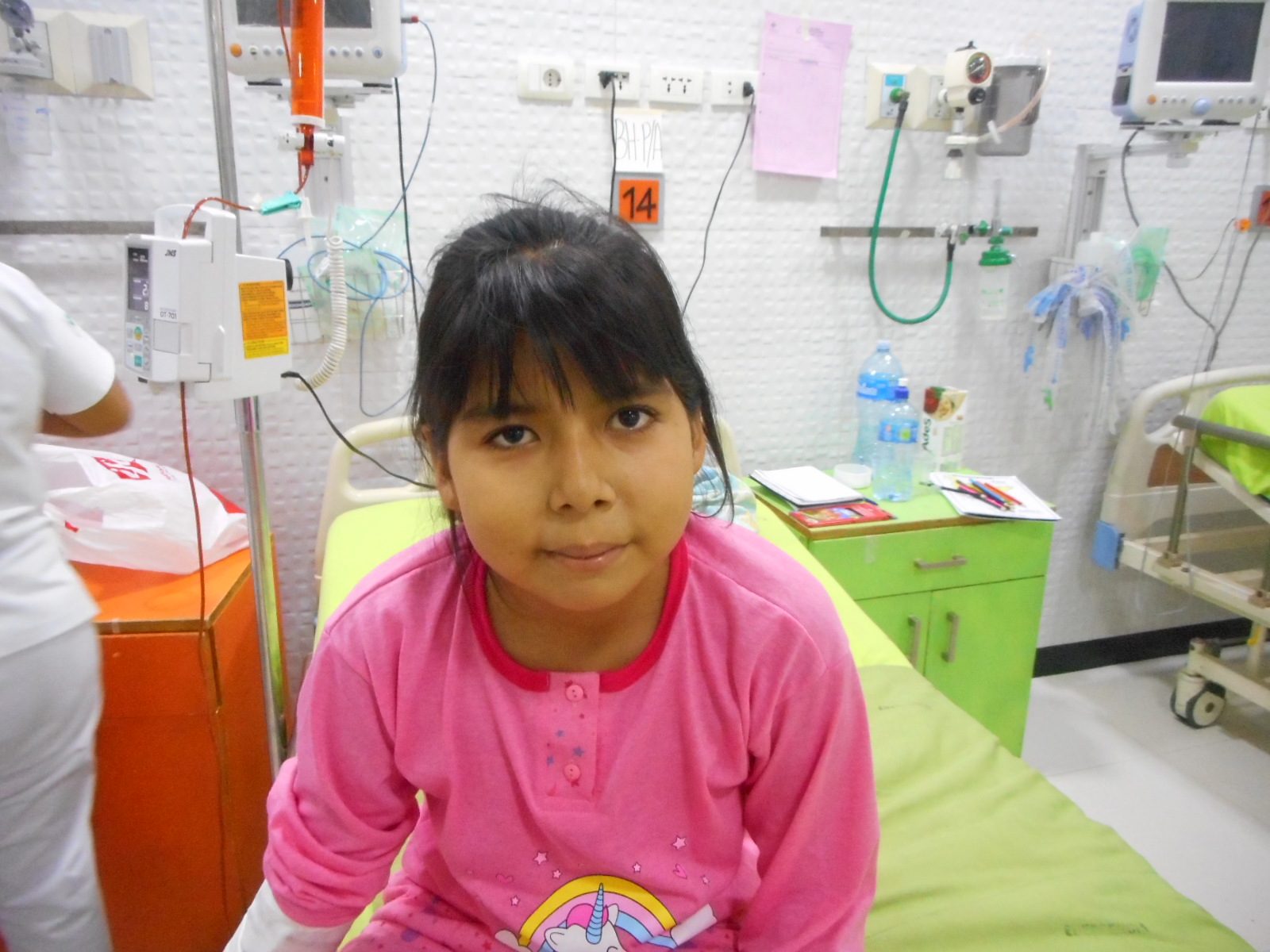 Heidy is the youngest of four children of Remberto and Lucia. The family lives together in the city of Montero, on the outskirts of Santa Cruz, Bolivia. Remberto works as a truck driver while Lucia stays at home with the younger children.
In August, Heidy started with a persistent cough and began to swell. The doctor in Montero suggested they look for a heart specialist. Heidy felt better with therapy and medication, but continued to swell when she didn't take the medication. Dr. Freddy Romero at the Incor Hospital in Santa Cruz diagnosed Heidy with severe mitral insufficiency and recommended emergency surgery to replace Heidy's mitral valve.
Heidy was interned for one month in the public Children's Hospital in Santa Cruz while the family looked for money to cover the heart surgery. Lucia shared, "We were told that Heidy needs a valve replacement surgery. For us it is impossible. My husband has asked for advanced salary at his work to cover the cost of the labs and medications. Our family is poor. We are worried and my daughter wants to go home. That's why we are asking for your support. We want to see her healthy. We want her to be able to go to school and play like normal. Thank you in advance for the support you can give us. God bless you."
On October 14, 2019, Dr. Barrientos and Dr. Jaldín successfully performed the surgery to replace Heidy's malfunctioning mitral valve. One week after surgery, Heidi was able to return home. Many thanks to the Incor Hospital and Dharma Social Projects for making this emergency surgery possible.