Gael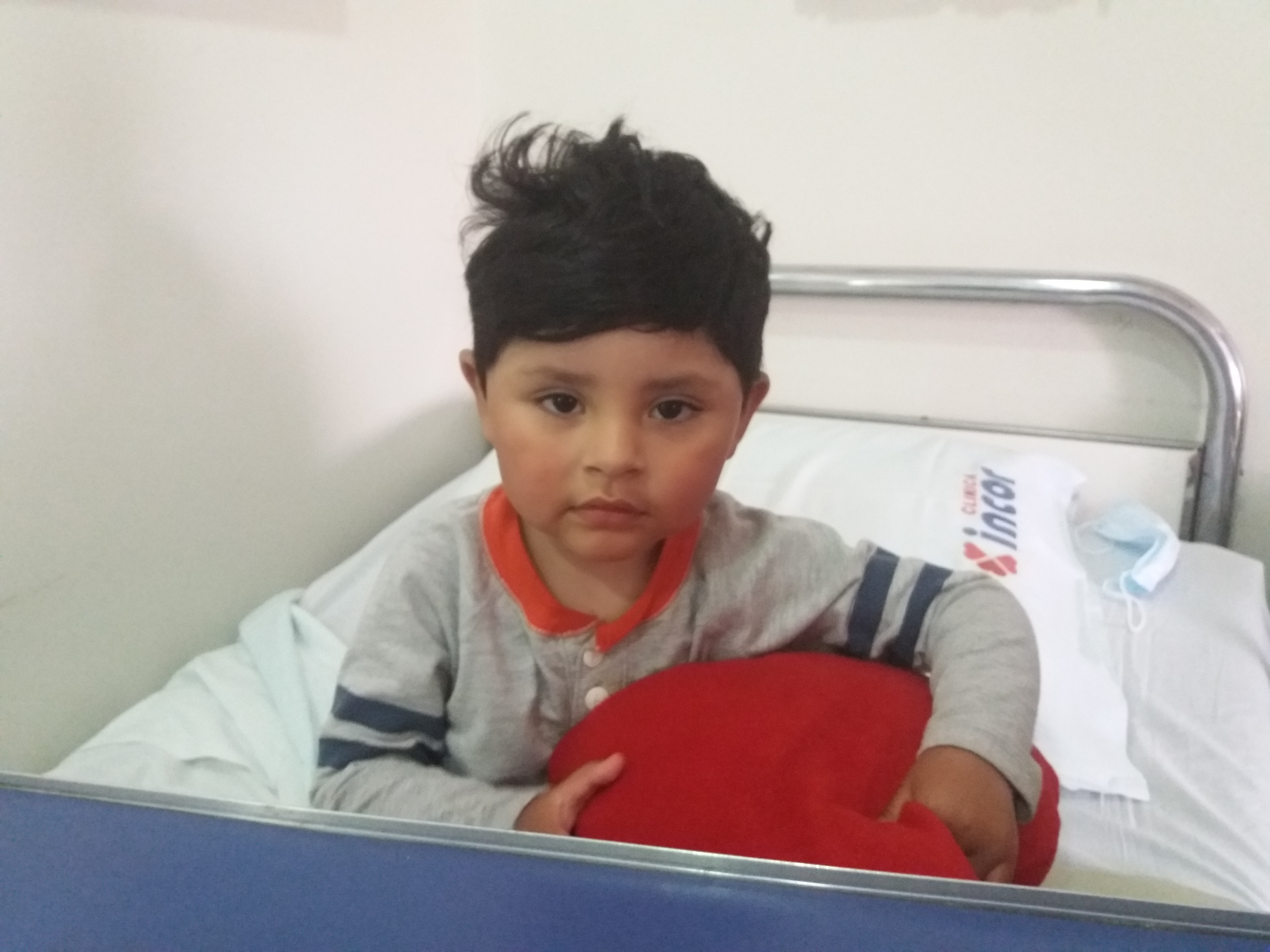 Gael is the only child of Ramiro and Jacqueline. At three months old, he began to have health issues. There was no specialist in his hometown of Oruro and so Ramiro and Jacqueline traveled with Gael all the way to La Paz in search of treatment. It was there they learned Gael had a coarctation of the aorta. This is a narrowing of the aorta, the large blood vessel branching off of the heart that delivers oxygen-rich blood to the body. When this occurs, the heart must pump harder to force blood through the narrowed part of the aorta.
Doctors suggested Gael's condition could be treated through a balloon angioplasty with stenting. Ramiro and Jacqueline were concerned about how to cover the cost of the surgery, but then learned of the heart surgery mission at the Incor Hospital in Santa Cruz. This surgical mission was organized in collaboration with the Texas Children's Hospital and with financial support from the Goff Gift Fund.
On September 3, 2019, U.S. and Bolivian surgeons worked together to insert a stent to open Gael's aorta. His parents shared, "We have no words to describe the joy we feel for this help given to so many children, like our son."