Erika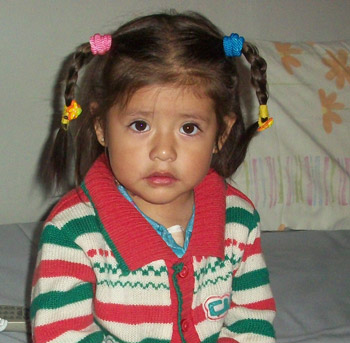 Erika depends on two strong women to help her through life – her mother and her grandmother. She lives in Sucre, Bolivia and is a regular patient in the public hospital due to chronic colds that develop into pneumonia. Because of her constant illnesses, Erika's mother cannot work in the labor market.
Erika has congenital heart disease with low blood pressure and inadequate interventricular communication. The answer was surgery. The hospital referred to Erika to Solidarity Bridge's heart surgery program in Cochabamba, Bolivia for the treatment she needed.
Erika and her mother made the journey to Cochabamba and she received her operation at the Belga Hospital, thanks to the support of Dharma Social Projects. Erika's mother expressed her gratitude for the assistance saying: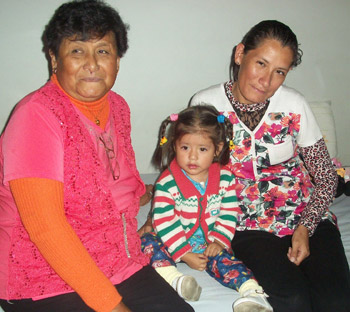 We came to Cochabamba seeking help because what my mother and I can provide to my child is not enough. I cannot even get a loan. With your help, my daughter can improve and then I too will be able to work and to live up to my responsibilities. Thank you.