Britany Pachuri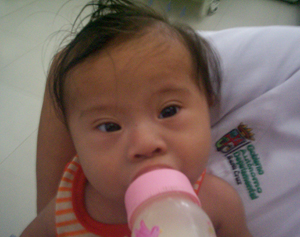 Britany was born in September 2014 with patent ductus arteriosus. PDA is when a fetal blood vessel fails to close after birth, resulting in irregular blood flow between two important arteries. It is one of the most common congenital heart defects, and sometimes resolves on its own or can be medically treated. But Britany's case was severe and she was unable to leave the Santa Cruz Hospital de Niños due to persistent fever and breathing problems. If not operated, she was at risk of congestive heart failure.
Britany's mother Ledy and her family were ill-prepared to care for a special-needs baby. Her aunt Dalila, herself a struggling domestic worker, stepped in to find help. As she told the social worker at Puente de Solidaridad, Solidarity Bridge's Santa Cruz office: "…we are not going to abandon Ledy at any moment, not her or my niece." Our social worker assured Dalila that we would not abandon them either.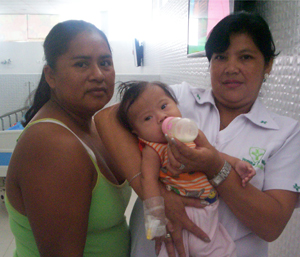 On Britany's 6-month birthday, Solidarity Bridge's newest Bolivian surgical partner, pediatric heart surgeon Dr. Roberto Pacheco, made an incision between her ribs in a procedure called a thoracotomy to access and clip shut her defective heart vessel. After five nights under careful watch in the new CCU, Britany was strong enough to go home.