Aylee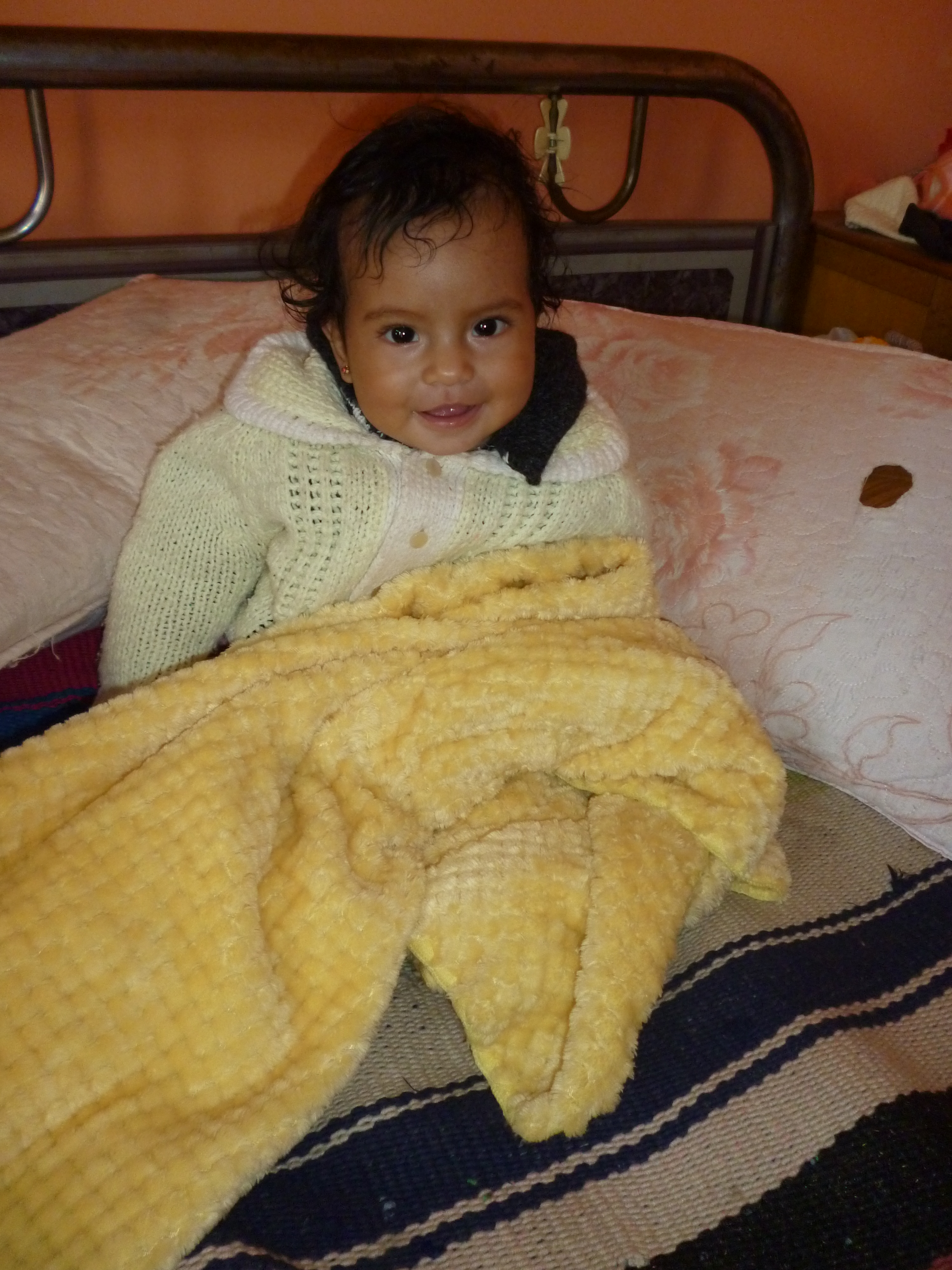 Roxanna and her infant daughter Aylee live in small village in the southern outskirts of Cochabamba. There are not many means of transportation that reach their home, yet Roxanna found a way to bring baby Aylee to the public hospital for all of her routine check-ups. During one such check-up, doctors detected a cardiac anomaly and suggested Roxanna take the child to see a specialist.
The suggestion of a heart problem came as a shock to the young mother. She was separated from her husband and didn't have the resources to cover specialized heart studies. She reached out to extended family and neighbors who helped raise money to pay for a consultation with a cardiologist along with a pediatric electrocardiogram study. With the results of this study, cardiologist Dr. Echazu diagnosed Aylee with a large ventrical septal defect. This is a birth defect characterized by a hole in the wall separating the lower chambers of the heart.
When Roxanna received the news, she showed enormous love and sacrifice to find a solution for her daughter's heart problem. She took on double shifts as a telephone operator, making the long commute back and forth to the city. She moved in with family members to save money on rent and organized fundraisers to find support for Aylee's mounting health costs. Roxanna shared, "I would do anything for my daughter. She is the most important thing in my life."
Dr. Echazu referred Roxanna to Puente de Solidaridad who interviewed Roxanna and her family. The Puente social workers listened to Roxanna's story, saw her living conditions, and determined Roxanna and Aylee qualified for assistance through the Pediatric Heart Surgery Program. Through the generous support of Dharma Social Projects, the work of Puente de Solidaridad, Bolivian partner surgeons, and local fundraising, Roxanna was able to find the help she needed for her baby girl.
Aylee was admitted for surgery at the ProSalud clinic in Cochabamba on May 21st. Bolivian heart surgeon, Dr. Carlos Brockmann, performed the surgery to close the ventrical septal defect. Aylee was discharged from the hospital five days later to return home. Her mother and family members are taking care of the little one so that she can improve her health and have every opportunity for a better future.