Adriela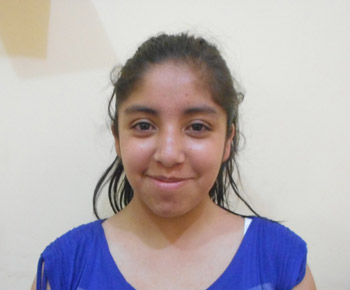 Adriela is 15 years old but is very small for a girl her age. She could not keep up with normal activities at high school as her energy level was alarmingly low. She needed to nap during the day to regain her dwindling strength.
Her family sought medical help. Specialists conducted tests that showed that Adriela had a heart condition, severe aortic stenosis. This heart disease is one of the most serious as the narrowing of the aortic valve opening restricts the flow of blood. Adriela needed a valve replacement.
Adriela's parents, however, could not pay for surgery. Learning of the possibility of financial assistance in Santa Cruz through Solidarity Bridge and its partner FundaCor, the family traveled from La Paz to seek the help Adriela needed. They invested their savings in medication, diagnostics, transportation, lodging and food in hopes of much-needed support for the surgery. Their persistence was not in vain – Adriela received the surgery she needed by an expert heart surgeon.
Adriela extends these words of thanks to all who helped restore her health: My parents made huge sacrifices for me but they have financial problems. We are very grateful for the support you have provided because without it, I do not know what would have happened to me. God bless you!