Adrian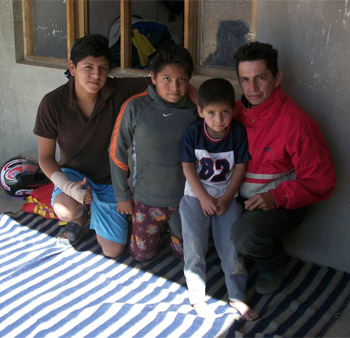 Adrian is the youngest of three children. His mother cleans houses for a small company. His father works as a taxi-driver and performs as a clown on the weekends to make extra money. Together his parents make a modest living that only covers the basic priorities and needs. With these limitations, Adrian's health was always a great concern for the family.
Adrian was born with a complex and rare heart defect called Tetralogy of Fallot. This disorder severely reduces blood flow to the lungs, making it difficult to produce oxygenated blood. Over the years, his parents faithfully monitored his condition through regular pediatric visits but he continued to suffer from frequent colds and high fevers. Doctors advised Adrian's parents to pursue open-heart surgery, but the expense was always beyond their means. They were referred to Puente de Solidaridad who sent social workers to meet with the family and listen to their story.
His father said, "We are casual workers. What we earn we spend, we cannot save. Our children need many things, but we can only give them what is within our reach. Please, I ask you to help us so my little boy can have an operation."
With the generous support of Dharma Social Programs, Adrian was given a chance for greater health and quality of life. On September 8th, he underwent corrective surgery with Dr. Ericka Perez at the Belga Hospital in Cochabamba.
Sadly, two days later Adrian suffered a crisis due to complications from the surgery. The doctors and technicians did everything they could, but it was not possible to stabilize the little one, who passed away.