Adminda Quiroz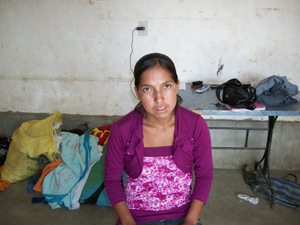 Adminda had been waiting to receive her heart surgery for about a year. Because she is older, being 16, she was behind the queue made up of the younger children. Adminda is the 5th child in a family with 7 children. The father, Leonardo is a subsistence agricultural worker and her mother is a homemaker and raises domestic animals for the families sustenance. They live in a modest house made of adobe that is their own. The house has three rooms that serve the family (parents and 4 children still at home). The 3 rooms serve as bedrooms, living area and kitchen. The floor is of concrete. The family has an income of about $120/month.
Adminda had to drop out of high school because of her condition. When she was a child, she suffered from rheumatic fever and that affected her heart valves. The least exertion would leave her breathless and fatigued. She was operated on successfully in early August and is recovering well.This surgery was made possible through the financial support of Dharma Trading Co.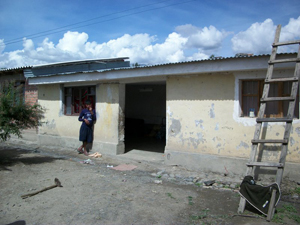 In the interview her parents told our social worker: "We are very worried about what is happening to us. Above all, we worry because we do not want our dear daughter, Adminda, to die. She is a very good daughter who helps us and is a very good student. She has had to leave her school for now. Please help us to save our daughter's life. We will pray that God will always protect you."