Diana Viveros*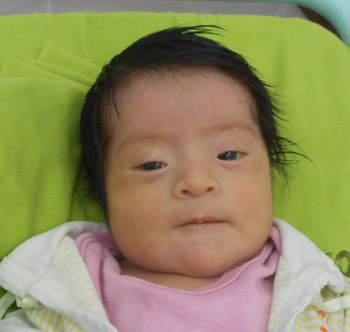 Eloisa, age 37, welcomed her second child, a daughter she named Diana, on February 4, 2016. Diana has Down syndrome, but to quote Eloisa, "she looked good to me, without any problems aside from her little Down problem." She was eager to take the beautiful little girl home to raise alongside her 7-year-old brother, David. Eloisa is effectively a single mother; David and Diana's father does not provide any financial support, leaving Eloisa to sustain her family on her income as an assistant in a clothing shop.
Even though the new baby looked healthy to her mom, doctors at the small maternity hospital in Santa Cruz, Bolivia, where she was born insisted on transferring her to the higher-level Children's Hospital for specialized evaluation. There, pediatric cardiologist Dr. Virna Severiche confirmed their suspicions: Diana presented a severe enough patent ductus arteriosus to cause dangerously unstable blood pressure. She referred the baby to her surgical colleagues, who agreed to proceed as soon as possible to close the open blood vessel, allowing the baby's heart and lungs to function properly. Fortunately, the baby had a healthy weight and otherwise good health, and was deemed strong enough for surgery at just 25 days of age. After another five nights of post-operative observation and care, Diana was finally ready to go home.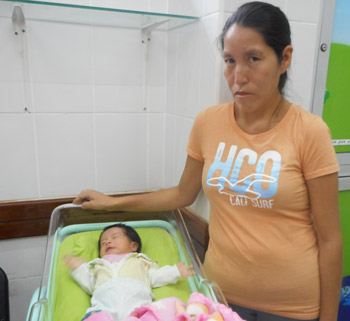 Eloisa --along with her extended family who thankfully rallied around her in this time of crisis-- are most grateful to the Santa Cruz Children's Hospital and to Solidarity Bridge/Puente de Solidaridad, whose Children's Heart Surgery Program, supported by Isaac and Renee Goff and many others, made precious little Diana's surgery possible.
*All names have been changed for privacy.