Ana Miranda Guevara*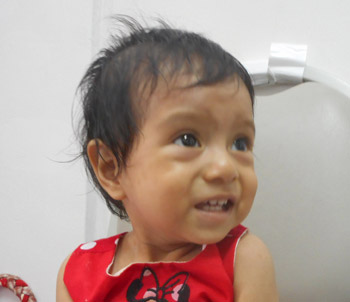 William and Adriana* live with their two children, one-year-old Ana Miranda and four-year-old William Jr., in a rented room in the small town of Buena Vista located in the humid tropical region south of the state capital city of Santa Cruz, Bolivia.
When Ana Miranda was around four months old, her parents began to notice that she tired quickly while nursing. In addition, even given the heat in their tropical hometown, the baby seemed to sweat more than she should. Local doctors suggested she might have a heart condition, but there were no nearby facilities to pinpoint a diagnosis much less offer a solution. William's income as a traveling salesman of household goods varies from month to month, but even in the best of times would never be enough to pay for specialized medical treatment. So Ana Miranda's parents watched over and cared for her as well as they could, hoping their daughter might outgrow her problems.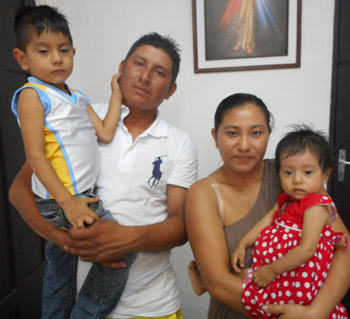 But over the following months, the baby failed to gain weight and develop as her brother had at her age. They decided they couldn't delay any longer, and the family set off for the big city -Santa Cruz- to consult with a specialist. They found their way to the Children's Hospital, where the pediatric cardiologist explained that the baby exhibited the classic symptoms of failure of the fetal blood vessel between the lungs and heart, the ductus arteriosus, to close at birth. Ana Miranda needed surgery to correct her congenital heart defect.
Even at the public hospital, the cost of the surgery was out of the family's reach, so the Solidarity Bridge Kids Heart Program stepped in to cover most of the expenses through its loyal financial supporters, in particular Isaac and Renee Goff. Surgery was performed on February 24, and just five days later Ana Miranda was strong enough to go home.
*All names have been changed for privacy.