"Helping others help themselves"
The owners of Dharma feel an obligation to help those less fortunate. Life is unfair. Some have much, others little. We believe in "Social Entrepreneurship", which for us means "helping others help themselves". We also like the idea of giving children a fair chance at a full life. The projects below are what we have been and are doing along those lines. It is the efforts of the Staff at Dharma and the support of our customers that makes these projects possible.
Latest News:
Early on February 13th, 2021, Isaac Goff, the founder of Dharma Trading Co., the CEO and president for the last 50+ years, finally succumbed in his long battle with prostate cancer. He passed peacefully in his own home, with his family nearby, as he wanted.
Isaac is survived by Renee, his wife of 47 years, his two sons, David and Sampson, and his grandchildren.
This business he created and captained for so long will continue operating under the guidance of his sons and the team of long term employees that he put in place. David and Sampson have been around the business their whole lives, and have worked for the company for many many years. In fact, for the last years the business has been run entirely by the Dharma Trading Co. 'family'.
Please know that David, Sampson, and the entire staff of Dharma are committed to continuing to operate the business in accordance with Isaac's principles of treating customers, employees, and suppliers honestly, truthfully, and fairly. In addition we are committed to continuing his charitable works through the Goff Gift Fund which is aimed at helping children in need.
The good news is we have been able to play a part in providing open heart surgery for 14 children so far this year and about 120 children since we started in 2005.
The not so good news is we won't be doing 50 surgeries this year as we hoped. We began with the expectation that our partnership with the Public Children's Hospital in Santa Cruz Bolivia would dramatically increase the number of children we could help each year. Sadly, limitations have arisen - understaffing, challenges in training, limited operating rooms and ICU beds - all in a high demand hospital.
None-the-less, we continue on with in an additional hospital in Santa Cruz as well as one in Cochabamba and may yet see 25 children this year with a new lease on life.
Not too shabby!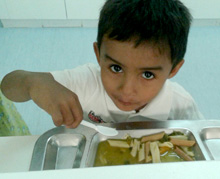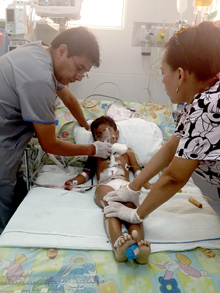 Monday August 31st, the first children's heart surgery case using the donated heart-lung machine was done in the first public cardiac surgery unit of Bolivia. The child is extubated and recovering well.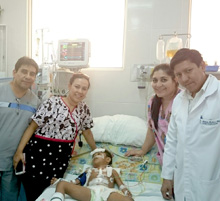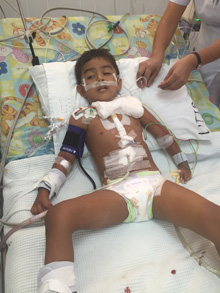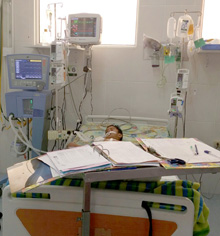 This has been a difficult and challenging, but fruitful, collaboration between Solidarity Bridge, the Children's Hospital of Santa Cruz, the State Government of Santa Cruz, the Belga Hospital, Lurie Children's Hospital, Medtronic, the many professionals from the Incor Hospital in Santa Cruz and the generosity of Isaac and Renee Goff and Dharma Trading Co.. This is who we are at our best and this effort is one of the deepest expressions of solidarity in which we have engaged. When first proposed, some years ago, that we create this partnership with the Children's Hospital of Santa Cruz, it appeared quite unlikely to many that we would succeed. The public hospitals had tried to create cardiac surgery units for adults (easier than children) resulting in failure after failure because of the death of patients.
Why is this effort succeeding? There are many reasons, but these are key.
Timing - it's all about timing - which in this case is now.

The Hospital needed Solidarity Bridge to be catalytic with the right partners and provide the basics in terms of equipment/supplies/instruments.

Isaac and Renee Goff agreed to donate the Heart/Lung machine and provide the ongoing financing.

The collaboration that is referenced above.
There may be future setbacks, but I believe this milestone bodes very well for the future. The service is now operating one child a week. As they continue to grow in capacity, we hope that number will increase. We look forward to hundreds of young lives being saved and for the fruitful and healthy lives these children will lead.
Last year Dharma purchased a Heart/Lung machine for donation to the Children's Open Heart Surgery program we are helping to establish at the public hospital in Santa Cruz, Bolivia. The machine has been stuck in customs all these months but has finally been released.
This machine will help us reach the goal of performing as many as 50 surgeries each year which translates into 50 little lives saved or improved.
Good times!