Juana Colque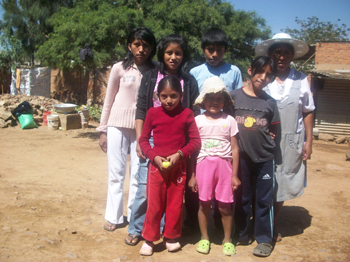 Juana Colque, age 8, is the second youngest of eleven children, six of whom still live with their mother, Susana. Since her husband passed away a few years ago, Susana struggles to support her family by selling orange juice out of a cart she pushes through the streets of Cochabamba, and by occasionally taking in laundry. Her oldest son is studying architecture but contributes some money from occasional bricklaying jobs, and her four oldest daughters bring food for their siblings when they can. The children and their mother live in a rented three-room home of precarious construction.
Susana spoke in her native Quechua to our social worker: "I am looking for help because we are poor; we barely earn enough to eat. I have many children and some people have advised me to abandon my Juanita and let her die.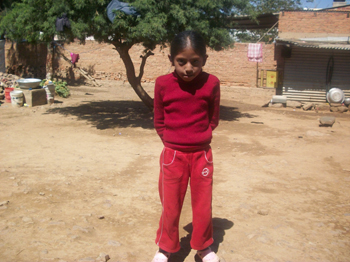 I don't want that to happen. I am a believer and I trust in God, that his will may be done, but I can't sit back watching my little girl who is sick. I am looking to find some money, and I ask you to help me save my small daughter."
Juana was first diagnosed at the Hospital Cuschieri by the cardiologist, Dr. Maria Luisa Avendaño, who is an important partner of Solidarity Bridge. Juana's condition had left her very small for her age, unable to participate in any physical activities, and frequently absent from school due to her pulmonary weakness. Juana was diagnosed with Tetrology of Fallot, a set of four heart malformations presented together and requiring highly complex open-heart surgery to repair. This surgery was made possible through the financial support of Dharma Trading Co. Juana is now recovering from her surgery performed in Clínica Belga, and although she will continue with some restrictions to her physical activity, she has a new opportunity to live a relatively normal life.